Overtime Pay Rules FAQs
Answers to the Most Common Questions About Overtime Pay, Overtime Rules and Unpaid Wages Claims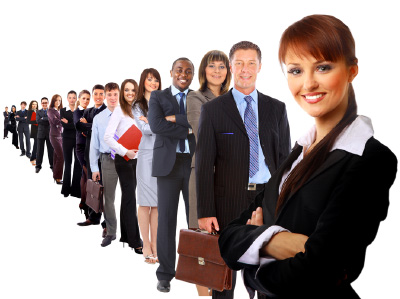 Here you'll find answers to the most common questions asked of our attorneys handling wage and hour claims for denied wages, unpaid overtime, misclassification as exempt, and other types of violations.
If you have specific questions regarding an overtime claim or a class action lawsuit and would like to speak directly with an attorney, we encourage you to fill out the contact form or chat live with a representative. One of our experienced lawyers will contact you to answer your questions, completely free of charge.
Who can make an overtime claim or file a wage and hour lawsuit?
Any employee who was underpaid, denied overtime pay, paid less than the state minimum wage, or forced to work off the clock may be eligible to file a wage and hour lawsuit to recover back wages.
Does it cost anything for you to review my case?
We will always listen to your circumstances and give you our analysis of your case without any cost or further obligation.
What are some examples of overtime claims?
Federal laws require employers to pay nonexempt employees overtime rates when they work more than 40 hours per week. Overtime pay is 1.5 times your normal pay rate. Some states further stipulate that overtime pay is required for any hours an employee works beyond 8 in a single day. To learn about overtime pay laws in your state, contact our attorneys handling wage and hour lawsuits.
Who can join a class action lawsuit?
A class consists of a group of people who have suffered the same damages from one or more defendants. If a class action lawsuit already exists, all you typically have to do is sign up to participate.
How much will it cost to file a lawsuit?
We will represent all persons involved in a wages lawsuit on a contingency basis, meaning there are never any legal fees unless we win compensation in your case. For a free no-obligation consultation please fill out our short online contact form and one of our attorneys will contact you to answer any of your questions.
What is an exempt employee?
Exempt employees are those who employers are not required to pay overtime. Certain professionals, administrators, and creatives are exempt from overtime pay laws. Most hourly wage workers must be paid overtime, and some salaried workers are also due overtime pay. Our attorneys can help you determine whether you are exempt or non-exempt.
How much time do I have to file a wage and hour lawsuit?
The statute of limitations for wage and hour claims varies from state to state. It is best to contact an attorney immediately to ensure you do not miss the window for filing a claim.
What if my company fires me for filing a wage and hour lawsuit?
It is illegal for companies to retaliate against workers who file wage and hour or overtime lawsuits. If you are punished in any way for filing a claim, you may sue the company for further damages. Our attorneys are experts on state and federal labor laws and will protect your interests.
What are the benefits of class action lawsuits?
Class action lawsuits allow a large group of people who have experienced harm by a single company or group of companies to collectively hold those entities accountable for their wrongdoings. Companies that engage in illegal or unethical business practices count on the fact that most people won't bother filing a claim. Signing up for a class action allows you to hold companies accountable for the damages they have caused you and other Americans.
Will I have to go to court if I'm involved in a class action lawsuit?
No, in most cases all you have to do is sign up or opt in. Class action lawsuits are pursued by a single plaintiff on behalf of the whole class, or all the people who have the same complaint against the defendants.
We're not the type of people who sue; do we really need to file a lawsuit?
Class action lawsuits are a valuable tool that allow individuals to hold large entities accountable for the collective harm they have caused. Many Americans are too intimidated to file a claim when they are cheated out of overtime wages, deceived through manipulative contracts, or lose their car to repossession. Companies count on you to not file a claim, and profit when you don't.
Signing up to participate in a class action lawsuit is quick and easy. Given our expertise and track record, if our attorneys determine you have the basis for a claim you are likely to win the compensation you deserve. Another positive outcome of class action lawsuits is that companies may receive injunctions to stop deceptive advertising or other illegal practices.
How much time do I have to make a denied overtime claim or join a wage and hour class action lawsuit?
Most states have wage and hour lawsuit time limits; however, the majority of all persons having been denied overtime or back wages will fall within those time limits if they contact an attorney in the near future. For specific time limits for your claim, please fill out the form at right and one of our attorneys will contact you as quickly as possible, usually within the hour.
Why should I consider these attorneys?
The Onder Law Firm offers expert representation in the realm of consumer protection and employment litigation. Our aim is to achieve justice on behalf of American families who have been harmed by illegal and unethical business practices. We can win compensation for you, while holding companies accountable to state and federal laws.